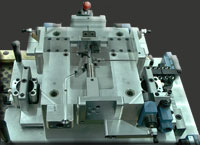 About TJ Mold & Tool Co, Inc.
Vermont based full service tool and die facility
TJ Mold and Tool Company, Incorporated is a company comprised of a well fit partnership between owner/operator Todd A. Colby president and owner/operator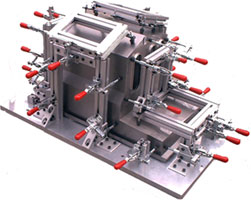 Joe E. Peters vice president. Diane M. Colby, secretary/bookkeeper, is also a shareholder and a valued asset.

Our company was created and incorporated in June of the year 2000. Prior to our start up, Joe and I had been working together for over 8 years.

With our work histories combined, we offer over 48 years of machining and tool building expertise. We both started in the trade by completing certified, structured apprenticeships and then working with other manufacturing companies to gain hands-on experience. We share the same desire and determination that has driven us to become a top quality, precision, full service, tool and die shop. We strive to serve our customers by building quality tooling, for a fair price, with on time delivery.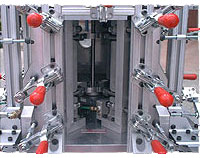 We also provide many other machining and repair services. Prototype tooling, small lot production runs, and one of a kind R&D services are just a few.

Please feel free to call us directly or click through our site and send a RFQ. We appreciate your consideration as your Mold & Tool or Gage Manufacturer.
Sincerely, Joe & Todd

TJ Mold and Tool has been rated by Dunn & Bradstreet.

Please call us at 802.748.1390 for the full report.
- Quality is not an option

- IT'S OUR STANDARD -
ASQ and SME certified Members
Servicing the aerospace, automotive, commercial, industrial, and the medical device industries.
Stamping Molds, Mold Design, Tool, Die Manufacturer, Forming Dies, Check Fixtures, Stationary Gages, Jigs, Vermont